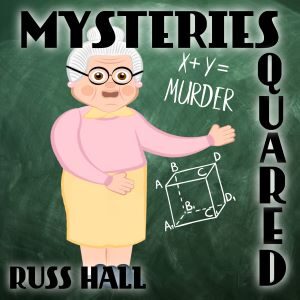 Mysteries Squared (April, 2023) – The 1980s are rolling merrily along and Esbeth Walters's friends often tell her she's a retired school teacher in her 70s and shouldn't be messing around solving crimes. She rather enjoys helping out her local law enforcement, particularly when she's right more often than they are, and Esbeth wouldn't have been involved at all if she hadn't found an arm in that bed of flowers. She didn't know it belonged to the missing Jake Marston when she found it, just knew it probably belonged to someone.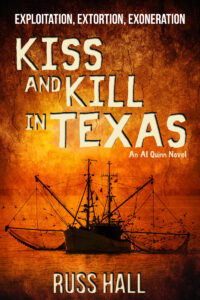 Kiss and Kill in Texas (September, 2022) – Al Quinn turns down a musician friend's request to stay at Al's home, which is now filled with his recent bride, Fergie, his brother's, wife and child, and a dog. Al's refusal has consequences that lead to the musician being murdered.
The trail to make things right takes Al and his family down to the Texas coast, where they face their most dangerous mission. The small Gulf town of Port Dexter is as prickly as the cactus-filled countryside. Every law enforcement officer appears to be corrupt, and an elite killer team is loose in the area. Even worse, they are all out to erase Al and his entire family.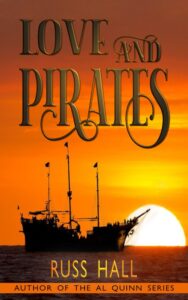 Love and Pirates (July, 2022) – Hardy Hanlon's big dream is to sail a boat on the high seas. Freshly graduated from college, he gets his wish… sort of.
He accidentally stows away on a yacht being transported across America on the back of a truck bed. It's a pirate's life for Hardy as he views the country through portholes on the way to San Diego. Ditching his college days, dead-end jobs, and even Ivy Palmer, the girl who has a crush on him, he is off on the travel adventure of a lifetime.
Hardy soon discovers he hasn't left everything—or everyone—behind. He also learns that life on today's highways in the divisive and complex place America has become is far from easy sailing.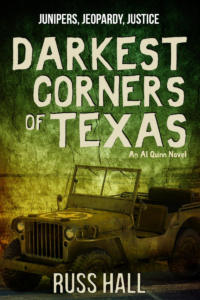 Darkest Corners of Texas (June, 2021)
Scream Away, But No One Cares…

Austin's urban sprawl is crowding in on Al Quinn's once wilderness lakefront house. Yet he is tugged away from his cozy retirement, his quirky housemates, and even his promise to marry Fergie by a string of seemingly petty crimes that are starting to seem organized.

Houses may be springing up around where he and his family live, but Al knows from his years as a sheriff's department detective that there are still some quite dark corners in Texas. He finds himself drawn right out into the darkest of them.

The trail he follows gets even more sinister when he and Fergie must confront the Aryan Brotherhood. There is no backing away, though, when the lives of his brother Maury, Bonnie, Little Al, and even Al's dog, Tanner, are at stake.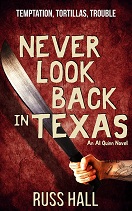 Never Look Back in Texas (June, 2020)
When Al agrees to help Fergie find the missing son of one of their long-ago high school classmates, they head off to a ranch in the valley, where some wide open spaces still remain in Southeast Texas.

Al is okay with following Fergie's lead in the case, for a change, and even with riding horses. But what he doesn't expect is for the trail to lead them to encounter one of America's most violent gangs, the Mara Salvatrucha.

The MS-13 members are vicious, tattooed career criminals who have devoted their lives to machetes and guns. And this bunch is gearing up to wage war with other gangs—fighting, maiming, killing, and dying over their turfs, colors, and hand signs. Heaven help anyone in their way. But to do their job, Fergie and Al end up squarely in the gang's path.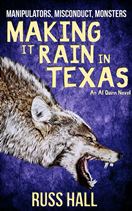 Making it Rain in Texas (August, 2019)
Once again, Al Quinn's wish to lead a quiet life as a retired sheriff's department detective gets interrupted. This time, a female con artist has ripped off a charity drive his brother, Maury, and his sister-in-law, Bonnie, are heading.

Sheriff Clayton also wants a favor. He asks Al to look into a report of a chupacabra, a mythological Texas beast that sucks the blood from goats. The tangled web causes Al and his "starting-to-get-serious" partner, Fergie, to cross paths with two hardened killers who decide Al and Fergie need to die.

Their dance across the drought-stricken countryside threatens to finish Al and Fergie, along with the rest of his household, including the baby, Little Al, and their dog, Tanner.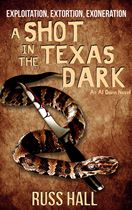 A Shot in the Texas Dark (August, 2019) – Once again, Al Quinn's wish to lead a quiet life as a retired sheriff's department detective gets interrupted. This time, a female con artist has ripped off a charity drive his brother, Maury, and his sister-in-law, Bonnie, are heading.
Sheriff Clayton also wants a favor. He asks Al to look into a report of a chupacabra, a mythological Texas beast that sucks the blood from goats. The tangled web causes Al and his "starting-to-get-serious" partner, Fergie, to cross paths with two hardened killers who decide Al and Fergie need to die.
Their dance across the drought-stricken countryside threatens to finish Al and Fergie, along with the rest of his household, including the baby, Little Al, and their dog, Tanner.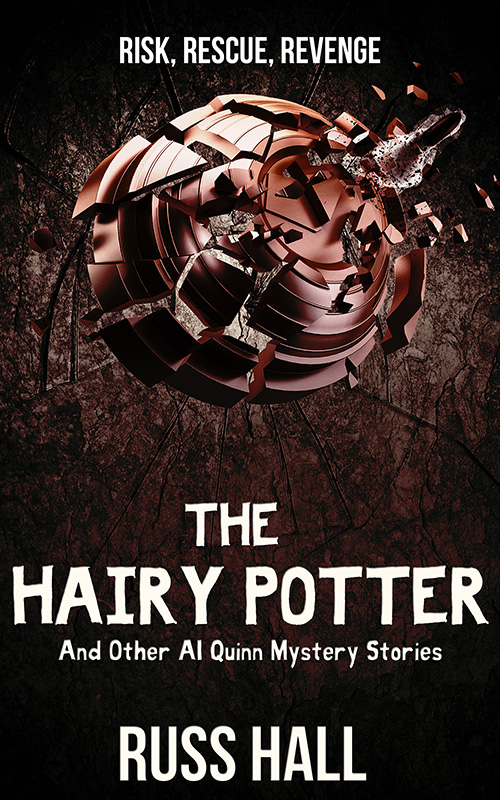 The Hairy Potter, and Other Al Quinn Mystery Stories (May, 2017) – Some New Trouble Every Day
Al Quinn had pictured himself spending time alone, perhaps fishing more when he retired as a sheriff's department detective. Instead he finds himself sharing his Texas lakeside house with his formerly estranged brother Maury, Maury's nurse Bonnie, and Fergie, a woman Al hadn't spent time with since they'd once shared a horrible prom date in high school. He even has a dog, as well as a life filled with the chaos when demands are made on his detecting skills that keep his days more active than ever. There's even a pretty good chance that his doing a few dangerous good deeds might just get him killed.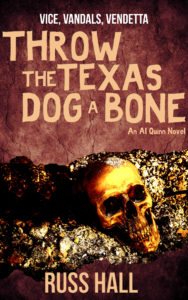 Throw the Texas Dog a Bone (August, 2016) – Human bones found in a furnace at an animal shelter just outside of Austin cause retired detective Al Quinn to be called in to work the case. Before he leaves the shelter, Al adopts a new companion, Tanner, a dog just two days away from being euthanized.
Testing shows that the bones belong to more than one person. Al must deal with a pesky FBI human-trafficking team that butts into the investigation while he is training a new detective. At home, he has a houseful of people when he'd planned to live alone, not to mention his new pet. Add a burglary ring whose members threaten his housemates, along with Tanner, and someone will soon be seeing the dark side of Al Quinn.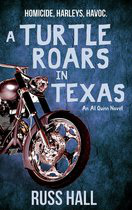 A Turtle Roars in Texas (December,2015) – Trouble rides through Texas.
Detective Al Quinn had hoped to spend his retirement fishing at his lakeside home and taking care of the local deer. That bubble pops when Gladys Sanders, the sixty-year-old co-owner of an organic farm, is found dead by her two sisters, her body displayed like a scarecrow. On the same day, her son is run over in his kayak.
Evidence slips away from the scene right under the noses of two deputies, so Sheriff Clayton asks Al to mentor a younger detective. That simple task explodes into raw danger when three rival biker gangs with ties to Mexican cartels start mixing it up in earnest.
ICE Agent Jaime Avila tells Al that old turtles ought to leave the fighting to the young. But when the danger involves Al's brother, Al dives into the heart of the ruckus. Before the war is over, the gangs just might get to hear the turtle roar.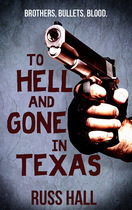 To Hell and Gone in Texas – (August, 2014) – Trouble big as all hell.
Retired sheriff's detective Al Quinn hasn't spoken to his brother, Maury, in twenty years. When Maury lands in the hospital under suspicious circumstances, though, Al reluctantly abandons his quiet country seclusion to look into the matter. A second attempt to take Maury out drives the brothers back to Al's lakeside home, where Al knows the territory, but they're not alone for long. ICE agents demand that Maury rat on his silent partner, city cop Fergie Jergens comes investigating the murders of Maury's lady friends, and someone takes a match to Al's house.
Al soon learns his problems are only getting started—his brother's in trouble on both sides of the U.S.-Mexico border. Caught in a ruthless power struggle between the ICE and Los Zetas, a vicious Mexican mafia bent on ascendancy, Al learns the hard way who he can trust—and who's willing to do whatever it takes to succeed.
With everything he loves on the line, Al will find out just how far he'll go to protect his own.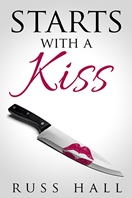 Stars With a Kiss (Febraury, 2019) – Romance, if it takes only one or two quirky turns, can turn as dark as the other side of the moon.
Little does Dudie Knox know it, but apartment complex living in Austin is about to roll up its sleeves and educate him by yanking him down into an erotic, exotic, and chaotic world. A shy twenty-three year old virgin, he is surprised to learn his roommate, Barrett Rojas, is some sort of satyr, a male nymphomaniac, one who favors only married women.
When someone convinces the wronged husbands of the apartment complex that Dudie is the one making time with their wives, he is poised to lose far more than his naiveté.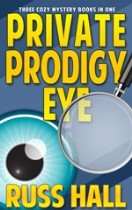 Private Prodigy Eye (January, 2017) – Three Books in One
Dead is the New Alive
Sylvie Thomas, 33, gets her chance at detective work when she hires on as assistant P.I. to Adam Clay, a 15-year-old genius. Though she carries the gun and drives the car, her real job is to keep him from winding up over someone's knee since he irritates almost everyone he meets. When they hire a young man to act as Adam at an award ceremony, someone kills the stand-in Adam. Sylvie and Adam must help catch his own murderer. Adam's father is shot by a perhaps related sniper shooting before Adam can get back to Dukes County, TX. Blocked by an acting sheriff from helping with the investigation, Adam has to go vigilante and learn to cooperate with others. With a predator on the loose and few clues to follow, Adam and Sylvie know that at any moment they may themselves end up in the killer's crosshairs.
She Had Me at Hello
Adam Clay's one redeeming feature has been his cold logic, and reclusive ways, but now his interest in gourmet cooking and a contest run by a dimple-cheeked female host of a cooking show combine with his budding hormones to lure him out into the open, only to have one of the judges drop dead. The recipe was for murder. Sylvie must contend with Adam's sudden interest in the other gender as well as a murder in her own Texas hometown.
Death Wears Cowgirl Spurs
Adam Clay has often told Sylvie Thomas that nature is something that belongs outdoors. He is far from a happy wrangler when they go to a dude ranch to ride horses across damp and muddy fields after a night of rain. When they come across the body of one of the ranch's hands, an airfield out at the far corner of the property, and discover the neighbors to the south acting more than a little on the prod, they decide there's a whole lot of something going on here. They just don't know what. They also find out that someone wants them to find out no more than they already have, and is willing to kill to make their poking stop.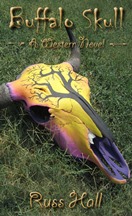 Buffalo Skull (September, 2017) – Justin's Aunt Sara has a tiny Texas homestead place out where they should have a chance to get lonely listening to coyotes howl. But not when greedy cattlemen want to gobble her land, Comanches want her goats, and big hulking Francis, a writer from back east has a whole different fancy for Sara. In the 1870s, when people can still grab their fortunes in the west, several hands are grasping. With a fix in all the way to the most powerful people in Texas, even the Texas Rangers cannot help. Add to the mix the curse of a Buffalo Skull that drives renegade Comanche Bent Feather and his band, the future looks dim for Justin and his kin, especially when he has every reason to doubt his own courage.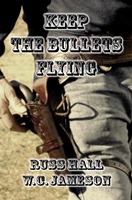 Keep the Bullets Flying (May, 2017) Lanky ranch hand Case Walker works in the hot sun digging post holes for a fence on the Texas side of the Mexican border when he gets wind of the one thing that could tug him to rush off on a brash and dangerous adventure—treasure. The gleam of silver lights his eyes. Casting his lot with traveling trader Gilberto Reyes, a man about whom he knows very little, Case climbs into the saddle of his bay gelding Buck and rides north across late 19th Century rough country marked by prickly plants, rattlesnakes, and the likes of Chon Molina, a Comanchero, the most feared bandit and killer in the area, Hawk's Talon, the revenge-driven leader of a Comanche renegade band, and all manner of obstacles in a violent land ready to stand between him and his desires. Then fate deals from the bottom of the deck in the form of Mei Lin, a young Chinese woman in trouble, who may just give Case a whole new desire.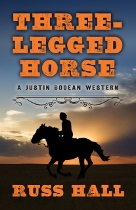 Three-Legged Horse (October, 2015) – Fifteen-year-old Justin Bodean heads to the West with a map showing him the location of a Civil War treasure, but he has both friends and enemies who are also after the gold and he must use his wits and cunning if he is going to survive.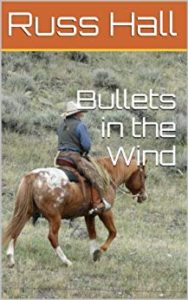 Bullets in the Wind (November, 2011) – "Hie-eeee." The shout came from above him on the hill.
Clay turned just his head, kept the bow pointed down the hill. Behind him, higher up on the hill were three Comanche warriors with guns, the barrels of two of them pointed toward him. In the middle was a white-haired Indian on a paint pony. Four more ponies appeared over the crest of the hill until two more gun barrels and two drawn bows also pointed at him.
The older Comanche looked down at him, without expression. His hair was white and long. Hawk feathers were tied to his pony's mane in a call for rain that would have made Clay look up at the sky if he didn't know he looked death square in the face.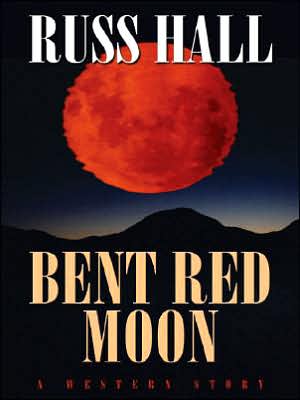 Bent Red Moon (June, 2006) – In the 1870s, Texas Hill Country was about the most dangerous place to be. The Comanche, Kiowa and Cheyenne had jointly vowed to kill any white man they saw. Cattle rustlers ran rampant, leading to major feuding among ranchers. And the rumor of a hidden silver mine had lured all sorts of unsavory characters to the area. Into this unforgivable mess rides seventeen-year-old Mick and sixteen-year-old Syd. They barely know each other, yet they share the same goal: find a man named Bill Hinton. Mick is looking to reunite with his long-lost uncle, but Syd wants Hinton dead. They've no choice but to band together in this hostile territory, but in the end only one can have their way…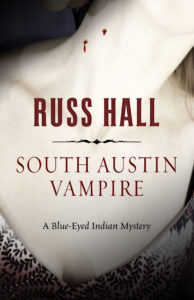 South Austin Vampire (November, 2010) – Blood-drained bodies with two holes in their necks begin to show up on Austin's night streets and the police seek to keep the murders quiet, because don't you just know what the media is going to scream.
When Devil's Due nightclub owner Owen Peasey hires Travis to see what's bothering singer/songwriter Lola Pilloccherosi neither expect her to turn up as one of the victims within the week.
A trail that goes winding through the "live music capital of America" leads from fortune teller to tension between groups of illegal aliens to hints of a satanic cult . . . until before it's over Trav is warned he may well be headed toward a confrontation with the Prince of Darkness himself.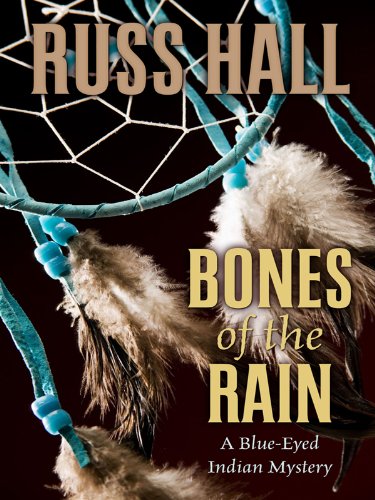 Bones of the Rain (November, 2010) – A murder at the Kerrville Folk Festival is no way to celebrate life with music, especially when it puts Travis, known by Austin papers as the Blue-Eyed Indian, in the crosshairs of the kind of back country paramilitary enthusiasm that means stringing up "Injun" P.I.s like piñatas.
Even the company of Cassie Winnick, a blond deputy who seems out to shake Travis' image as the detective who never gets the girl, doesn't keep this from being one of the scaliest cases he's ever handled.
"Just remember," a friend tells Travis, "there are people out there who can give the cold wet willies to even your worst nightmares."
Before it is over, Travis is going to crave solitude like he never has before. . .if he survives.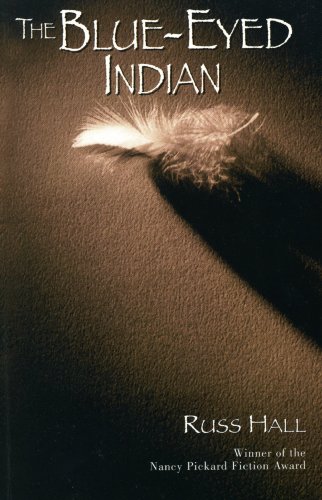 The Blue-Eyed Indian (February, 1997) – Look down some dark midnight street, into the black recesses of a smoky dive where the scarred barroom floor is carpeted by broken teeth and dreams, and you will find the Blue-Eyed Indian. He is the private detective who turns over the rock of city life, doing the kind of work not likely to boost the sale of fedora hats.
Listen to the husky saxophone's wail, lifting and dropping in sad echoes off hard buildings. The click of heels on the harsh noir sidewalk you hear through the black night is The Blue-Eyed Indian.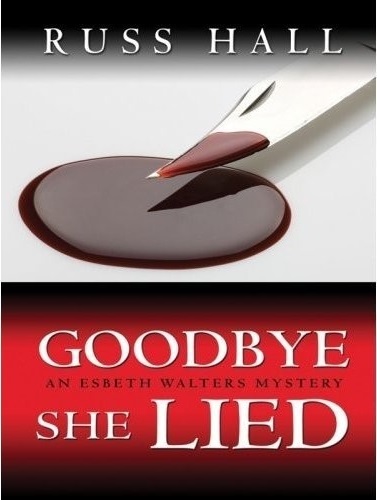 Goodbye, She Lied (August, 2007) – Reluctant amateur detective Esbeth Walters, in her seventies, must face one of her greatest fears when she goes after con artists who are fleecing residents of rest homes. Stir in law enforcers who hope she stumbles, a death that looks anything like the suicide it was ruled, and the presence of a couple of hit men hired out to the mob and you have a stew that makes the tiny Texas town of Fearing a hotter place than usual for her. But she isn't about to say goodbye just yet . . . or is she?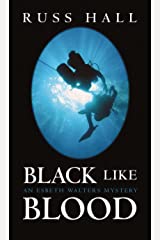 Black Like Blood (August, 2005) – Esbeth Walters, a retired high school math teacher in her youthful 70s, tells herself that she's never too old to learn something new the hard way when she takes a job as part-time dispatcher at the Sheriff's Department – just a week after the mayor of a small town in the county has been murdered. New to the area, she soon learns that somewhere under the crust of her newly adopted rural Texas county there is a history of feuds, corruption, betrayal, and violence. Wild talk of a lost diamond mine helps to peel back the scab and she begins to wonder if even Texas Ranger Tillis Macrory isn't as tainted as the rest of them. He is overly friendly to attractive deputy Gala and has sat at the card table of gambler Morgan Lane. Esbeth tells him, "I think there's something about this one you needed, something that rattles you to your deeps." Tillis isn't helped when the murdered mayor's son Donnie and his girlfriend, Karyn, find another body – Denny's brother Hugh, who's been missing for forty years. Donnie and Karyn, daughter of Tillis' game warden friend, Logan Rainey, can't seem to leave the mess alone, and their relentless digging unearths a side to the story no one, not even Esbeth, could have expected.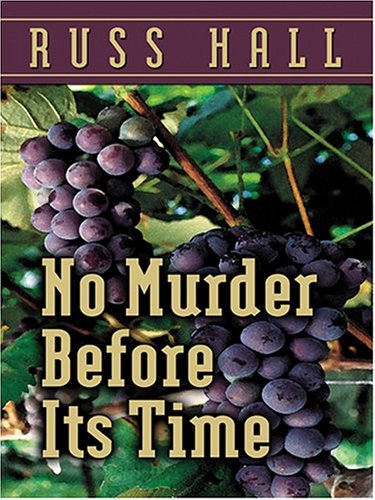 No Murder Before Its Time (August, 2003) – Set in his native Hill Country, Hall's rollicking Texas mystery focuses not on oil barons but on grape tycoons. The wealthy Castle family runs a 21,000-acre cattle ranch that also happens to house a successful vineyard. Patriarch Win Castle, whose heart is failing, pits his adult sons against each other in a ridiculous macho battle for control of the estate. Younger Chaz is more aggressive and triumphs–until he's found dead in the fermentation room. Older brother Kyle is immediately a suspect, but when his mother is also killed, the field broadens. In fact, the Castles' deplorable treatment of their employees gives almost everyone a motive. Helping Ranger Tillis MacCrory solve the case is 72-year-old Esbeth Waters, a tough-yet-tender Texas dame who gives tours at the winery and doesn't suffer fools gladly. Hall's vivid portrait of the dysfunctional Castles and their disgruntled staff is peppered with interesting tidbits about wine making and Texas lore. Gorgeous scenery, memorable characters, and plenty of suspense–as spicy as a Texas merlot. Jenny McLarin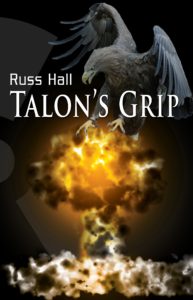 Talon's Grip (June, 2009) – Arthur Sanderson remembers Frankie Lane from their high school days as a pudgy nerd. Forty years later he sure seems lean and fit enough as he runs through an airport to the sound of guns firing. At the speed of a bullet Arthur's reclusive life changes forever and he gets only brief chances to ponder what swept him into the path of action-filled chaos and who to trust . . . and who not to trust at all as he sorts through a tangle of agendas and romances past and present when thrust back into the lives of former cheerleader Poppy Perkin, class genius "Dirty Fingernails" Huff Ocher, and a handful of other classmates. Having grown up in the shadow of an Ohio nuclear plant now run by Unitalon's Steve Hamilton, they don't have to wonder long what brought an old spy like Frankie in out of the cold, they just have to figure out, in very little time, if they can work together to save the nation.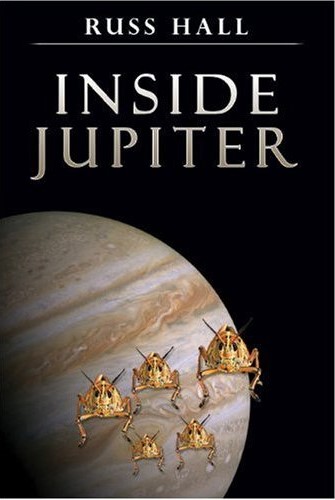 Inside Jupiter (November, 2009) – Walt, 14, and his sister Mindy, 12, are attacked by giant sword-bearing warrior butterflies in their first outing after crash landing inside Jupiter. The only survivors of their ship, they soon learn that all the remaining colonists are nearly their ages as well. All the tension does not stem from an environmental experiment gone wrong, where grasshoppers are the size of camels and praying mantises are as big as giraffes. The children do not get along that well either. Add to that predators that just want to eat them, and the inside of Jupiter seems far from a happy wonderland.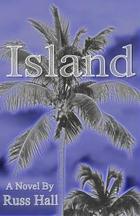 Island (April, 2001) – Ever go to do something fun only to find yourself in way over your head?
Doing a spot of shark and barracuda fishing in the tropical green charm of the Abaco Islands in the Bahamas was meant to be a pleasant diversion for two savvy corporate businessmen. But things have never gone so wrong.
Cast ashore by a sea as tempestuous as their professional and personal lives, bad becomes worse when an American ATF patrol stirs up two rival Jamaican gangs.
"Lots of action and memorable characters, but the narrator's existential wonderings are the real draw." – Library Journal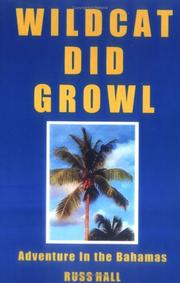 Wildcat Did Growl (November, 2000) – Lea Palmer lives alone on a one-house cay in the eastern Abaco Islands of the Bahamas she inherited from her brother. Her days are peaceful and reflective, spent fishing or listening to the warm tropical wind rustle through the coconut fronds. When a small boat comes across the white-capped blue waves toward her island, everything is about to change. Folks have been telling her a woman shouldn't try to live by herself out here, that paradise can have an edge some nights, with nasties about. These nasties, though, are about to find what it's like to tangle with a wildcat.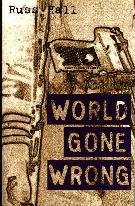 World Gone Wrong (August, 1996) – In the dark summer nights someone is squinting into the cross hairs and is squeezing the trigger, packing th eplastic explosives, and charging the detonators, finding new and creative ways to murder politicians from one of America to the other. The media anchors are loving it.
Michael Colby, who thinks he has retired from high-tension cases of this magnitude, knows what has to be done. He reluctantly joins the chase, but the killers soon know his assignment, and it isn't long before they look for his one weakness, and they find it.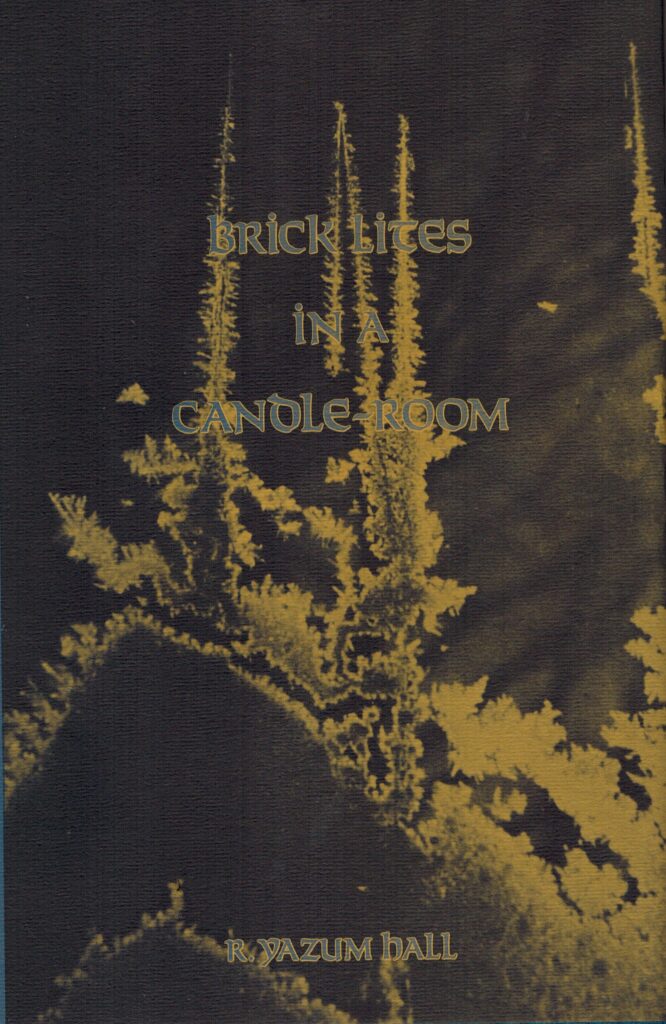 Brick Lites in a Candle Room (November, 1973) – Poetry.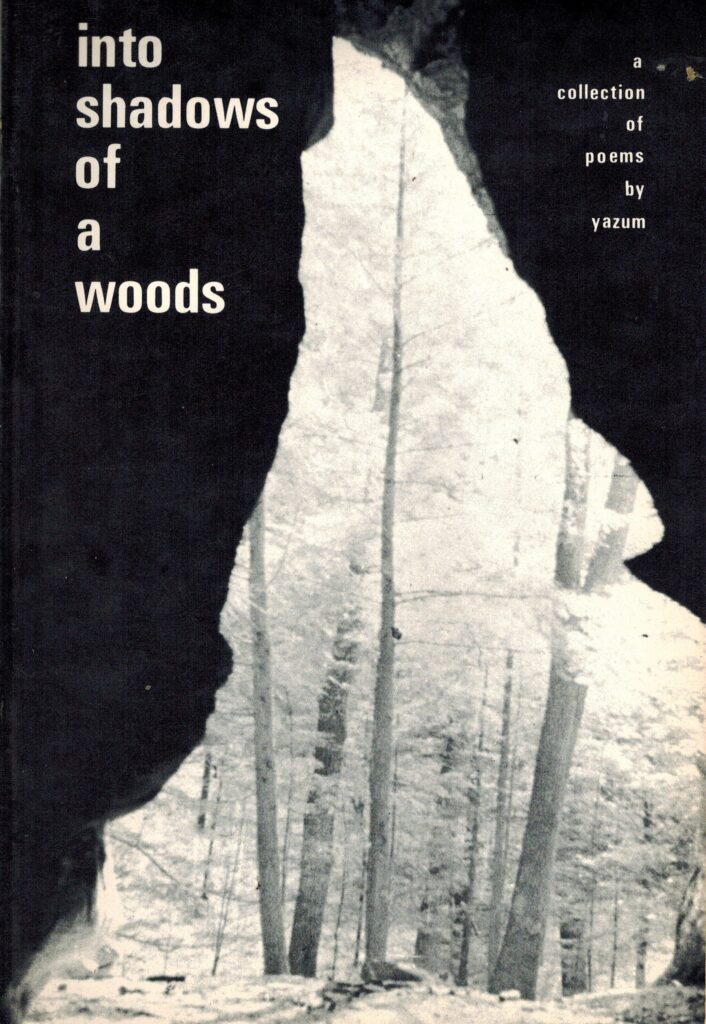 into shadows of a woods (February, 1973) – Poetry.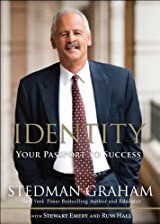 Identity: Your Passport to Success (October, 2012) – Graham examines why self-awareness matters, how leaders lead, the importance of communication, and much more. He then shows the reader how to step into their role as a leader and create their identity leadership plan. Key to the journey is believing in yourself, knowing your competence, continually challenging yourself, and being patient with yourself. Graham uses anecdotes from his own life, as well as discussing successful leaders, to illustrate the importance of identity leadership in each of our lives.

Self-leaders can create a roadmap that leads to personal growth, development, and improvement of performance in every area of life. Identity Leadership provides the tools-self-awareness, emotional intelligence, discipline, and more-needed to continually plan and execute learning and development of our talents and skills. These tools enable readers to commit to a personal vision and lead with purpose.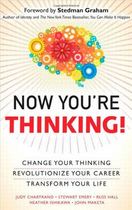 Now You're Thinking (June, 2011) – If you can change the way you think, you can change the world. That's the theme of Now You're Thinking! as it tells the story of how a 2-year old Iraqi girl's life was saved through determination, courage, and critical thinking. The book begins with the heroic story of how a Marine battalion beat the odds to save this little girl, and ends with a model of critical thinking that will help you STOP and THINK to recognize your emotions, evaluate arguments, and draw conclusions to make better life decisions. This book also provides the opportunity for you to take the My Thinking Styles assessment for free to learn your natural thinking preferences, strengths, and biases. This short read will give you a real-life example of great thinking plus tons of resources to guide your further interest in effective thinking.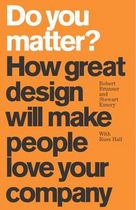 Do You Matter? How great design will make people love your company (August, 2008) – More and more companies are coming to understand the competitive advantage offered by outstanding design. With this, you can create products, services, and experiences that truly matter to your customers' lives and thereby drive powerful, sustainable improvements in business performance. But delivering great designs is not easy. Many companies accomplish it once, or twice; few do it consistently. The secret: building a truly design-driven business, in which design is central to everything you do. Do You Matter? shows how to do precisely that. Legendary industrial designer Robert Brunner (who laid the groundwork for Apple's brilliant design language) and Stewart Emery (Success Built to Last) begin by making an incontrovertible case for the power of design in making emotional connections, deepening relationships, and strengthening brands. You'll learn what it really means to be "design-driven" and how that translates into action at Nike, Apple, BMW and IKEA. You'll learn design-driven techniques for managing your entire experience chain; define effective design strategies and languages; and learn how to manage design from the top, encouraging "risky" design innovations that lead to entirely new markets. The authors show how (and how not) to use research; how to extend design values into marketing, manufacturing, and beyond; and how to keep building on your progress, truly "baking" design into all your processes and culture.